For more great episodes, subscribe to the e27 Podcast Network. 
You're already comfortable booking your own flight and hotel accommodations, and Taro's Take Me Tour makes planning the touring portion of your vacation just was easy.
Also Read: oBike shuts down in Singapore

Experience-rich, hassle-free, and customizable, Take Me Tour links travelers with local experts who offer single-day travel experiences in Thailand, Cambodia, and Japan. Available tours cover the gamut — visiting temples, exploring markets, fishing, cycling, cooking classes, visiting elephant sanctuaries…
In today's episode you'll learn:
About Taro and how he came up with the Take Me Tour concept
About the Take Me Tour user experience
About Take Me Tour's business model
About Taro's experience with the Alibaba's e-founders program
Taro's advice for aspiring startup founders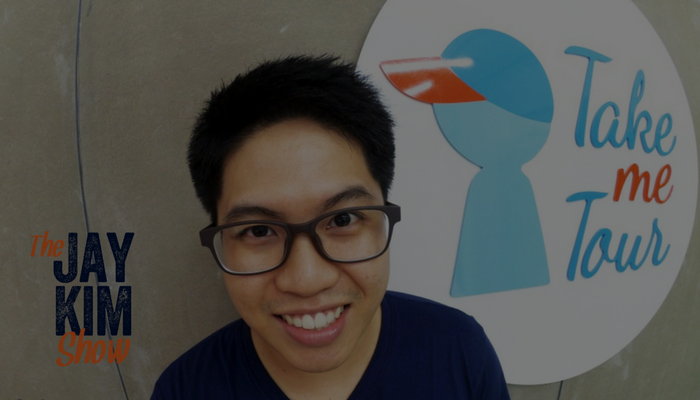 Listen to this episode on iTunes
What was your biggest insight from this week's episode? Let Jay know in the comments or on Twitter: @jaykimmer.
LINKS FROM TODAY'S EPISODE
Also Read: The Story of You: The intertwining relationship between art and tech
Detailed Show Notes
(3:03) Taro's self introduction
(5:22) How Taro came up with the Take Me Tour concept
(8:07) Taro gives an overview of Take Me Tour
(9:11) The Take Me Tour user experience
(11:43) The languages Take Me Tour supports
(12:52) Jay and Taros discuss the price of the different tours, tips, etc.
(14:49) Take Me Tour offers custom experiences
(17:01) Take Me Tour's business model
(18:24) Taro describes the booking and payment process
(19:35) Taro describes Take Me Tour's quality assurance
(23:05) Take Me Tour's growth plan in the coming months
(24:43) Awards Taro has won
(27:15) Taro's experience with Alibaba's e-founders program
(29:38) Taro's advice for aspiring startup founders
Podcast: Play in new window | Download
Subscribe: RSS